Files
1. Suede - Electricity.flac
(1.8 GB)
▼ show more 49 files
| | | |
| --- | --- | --- |
| | 1. Suede - Electricity.flac | 35 MB |
| | 10. Suede - Hi-Fi.flac | 35.9 MB |
| | 11. Suede - Indian Strings.flac | 30.4 MB |
| | 12. Suede - He's Gone.flac | 36.4 MB |
| | 13. Suede - Crack in the Union Jack.flac | 10.5 MB |
| | 14. Suede - Leaving.flac | 29 MB |
| | 15. Suede - Popstar.flac | 36.5 MB |
| | 16. Suede - Killer.flac | 33 MB |
| | 17. Suede - Implement Yeah!.flac | 19 MB |
| | 18. Suede - Waterloo.flac | 26 MB |
| | 19. Suede - See That Girl.flac | 30.7 MB |
| | 2. Suede - Savoir Faire.flac | 31.2 MB |
| | 20. Suede - Bored.flac | 23.3 MB |
| | 21. Suede - Pieces of My Mind.flac | 29 MB |
| | 22. Suede - Jubilee.flac | 29.8 MB |
| | 23. Suede - God's Gift.flac | 18.1 MB |
| | 24. Suede - Weight of the World.flac | 12.5 MB |
| | 25. Suede - Seascape.flac | 22.6 MB |
| | 26. Suede - Crackhead.flac | 41 MB |
| | 27. Suede - Let Go.flac | 33.6 MB |
| | 28. Suede - Since You Went Away.flac | 23.3 MB |
| | 29. Suede - Situations.flac | 35.9 MB |
| | 3. Suede - Can't Get Enough.flac | 28.2 MB |
| | 30. Suede - Read My Mind.flac | 35.6 MB |
| | 4. Suede - Everything Will Flow.flac | 34.7 MB |
| | 5. Suede - Down.flac | 39.5 MB |
| | 6. Suede - She's in Fashion.flac | 35.9 MB |
| | 7. Suede - Asbestos.flac | 37.1 MB |
| | 8. Suede - Head Music.flac | 24.3 MB |
| | 9. Suede - Elephant Man.flac | 23.3 MB |
| | cover.jpg | 174.7 KB |
| | 1. Suede - Heroin.flac | 16.1 MB |
| | 10. Suede - Can't Get Enough (Protocol Demo).flac | 29 MB |
| | 11. Suede - Savoir Faire (Steve Osborne's Trial Session, June 1998).flac | 32.7 MB |
| | 12. Suede - Everything Will Flow (Steve Osborne's Trial Session, June 1998).flac | 43.2 MB |
| | 13. Suede - Everything Will Flow (Anti-Latin Instrumental).flac | 30.9 MB |
| | 14. Suede - Can't Get Enough (Stomp Mix).flac | 27.3 MB |
| | 15. Suede - Hi-Fi (Dub Ben2 Mix).flac | 31.2 MB |
| | 16. Suede - Leaving (Instrumental) (Early Take).flac | 26.4 MB |
| | 17. Suede - Hi-Fi (Instrumental) (Different Version).flac | 36.7 MB |
| | 18. Suede - Savoir Faire (Mayfair Mix).flac | 29.7 MB |
| | 19. Suede - Everything Will Flow (Mayfair Mix).flac | 41.3 MB |
| | 2. Suede - Gloopy Strings (Neil's Original Instrumental Home Demo of She's in Fashion).flac | 36.8 MB |
| | 20. Suede - Stompy (Early Mix of Electricity).flac | 30.3 MB |
| | 21. Suede - Can't Get Enough (Working Mix, 29 October 1998).flac | 24.8 MB |
| | 22. Suede - Down (Monitor Mix, 20 Nov 1998).flac | 44.3 MB |
| | 23. Suede - She's in Fashion (Early Mix).flac | 30.5 MB |
| | 24. Suede - Indian Strings (Alternate Version, 15 October 1998).flac | 30 MB |
| | 25. Suede - Jubilee (Early Version, 28 August 1998).flac | 28.1 MB |
| | 26. Suede - Killer (Monitor Mix, 29 October 1998).flac | 43.5 MB |
| | 27. Suede - Popstar (Matrix Version, 9 July 1998).flac | 35.5 MB |
| | 28. Suede - Everything Will Flow (Live) (Acoustic Fan Club Show, Amsterdam, 8 June 1999).flac | 33.2 MB |
| | 29. Suede - Down (Live) (Acoustic Fan Club Show, Amsterdam, 8 June 1999).flac | 30.3 MB |
| | 3. Suede - Repugnant (Richard's Original Home Demo of Everything Will Flow, 1997).flac | 45 MB |
| | 30. Suede - Elephant Man (Live) (Acoustic Fan Club Show, Amsterdam, 8 June 1999).flac | 23.8 MB |
| | 31. Suede - She's in Fashion (Live) (Acoustic Fan Club Show, Amsterdam, 8 June 1999).flac | 38.2 MB |
| | 4. Suede - God's Gift (Brett's Home Demo).flac | 29.6 MB |
| | 5. Suede - See That Girl (Brett's Original Home Demo).flac | 24.8 MB |
| | 6. Suede - Jubilee (Neil's Instrumental Home Demo).flac | 39.3 MB |
| | 7. Suede - Shed (Rehearsal Room Recording of Leaving, Early 1998).flac | 48.2 MB |
| | 8. Suede - Pieces of My Mind (Rehearsal Room Recording).flac | 18.3 MB |
| | 9. Suede - John Pong (Early Rehearsal of He's Gone, January 1997).flac | 32.8 MB |
Description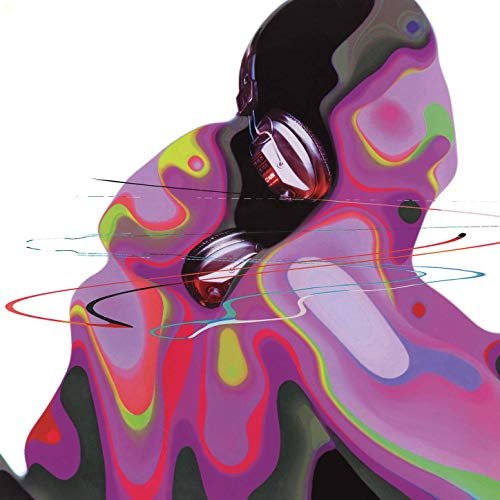 Artist: Suede
Title: Head Music (20th Anniversary Edition)
Year Of Release: 1999/2019
Label: Edsel
Genre: Alternative Rock, Indie Rock, Britpop
Quality: FLAC (lossless)
Total Time: 04:38:15
Total Size: 1.84 gb
"Head music" Was the second album by the second Suede line-up and was released in May 1999. It entered the charts at number 1 and was home to four hit singles: "electricity", "she's in fashion", "everything will flow" And "can't get enough". Cd 2 of this 20th anniversary Edition features the b-sides, whilst CDs 3 and 4 feature 30 previously unreleased home demos, rehearsal room recordings, studio demos, alternate versions and live recordings from the collections of Richard oakes, Neil codling, Brett Anderson and Simon Gilbert. The DVD features three top of the pops appearances, along with a three song performance on later… with Jools Holland. The media book contains a new specially-written note by Brett Anderson, along with all the lyrics and photos from the collections of the band.
CD1
1. Suede - Electricity
2. Suede - Savoir Faire
3. Suede - Can't Get Enough
4. Suede - Everything Will Flow
5. Suede - Down
6. Suede - She's in Fashion
7. Suede - Asbestos
8. Suede - Head Music
9. Suede - Elephant Man
10. Suede - Hi-Fi
11. Suede - Indian Strings
12. Suede - He's Gone
13. Suede - Crack in the Union Jack
14. Suede - Leaving
15. Suede - Popstar
16. Suede - Killer
17. Suede - Implement Yeah!
18. Suede - Waterloo
19. Suede - See That Girl
20. Suede - Bored
21. Suede - Pieces of My Mind
22. Suede - Jubilee
23. Suede - God's Gift
24. Suede - Weight of the World
25. Suede - Seascape
26. Suede - Crackhead
27. Suede - Let Go
28. Suede - Since You Went Away
29. Suede - Situations
30. Suede - Read My Mind

CD2
1. Suede - Heroin
2. Suede - Gloopy Strings (Neil's Original Instrumental Home Demo of She's in Fashion)
3. Suede - Repugnant (Richard's Original Home Demo of Everything Will Flow, 1997)
4. Suede - God's Gift (Brett's Home Demo)
5. Suede - See That Girl (Brett's Original Home Demo)
6. Suede - Jubilee (Neil's Instrumental Home Demo)
7. Suede - Shed (Rehearsal Room Recording of Leaving, Early 1998)
8. Suede - Pieces of My Mind (Rehearsal Room Recording)
9. Suede - John Pong (Early Rehearsal of He's Gone, January 1997)
10. Suede - Can't Get Enough (Protocol Demo)
11. Suede - Savoir Faire (Steve Osborne's Trial Session, June 1998)
12. Suede - Everything Will Flow (Steve Osborne's Trial Session, June 1998)
13. Suede - Everything Will Flow (Anti-Latin Instrumental)
14. Suede - Can't Get Enough (Stomp Mix)
15. Suede - Hi-Fi (Dub Ben2 Mix)
16. Suede - Leaving (Instrumental) (Early Take)
17. Suede - Hi-Fi (Instrumental) (Different Version)
18. Suede - Savoir Faire (Mayfair Mix)
19. Suede - Everything Will Flow (Mayfair Mix)
20. Suede - Stompy (Early Mix of Electricity)
21. Suede - Can't Get Enough (Working Mix, 29 October 1998)
22. Suede - Down (Monitor Mix, 20 Nov 1998)
23. Suede - She's in Fashion (Early Mix)
24. Suede - Indian Strings (Alternate Version, 15 October 1998)
25. Suede - Jubilee (Early Version, 28 August 1998)
26. Suede - Killer (Monitor Mix, 29 October 1998)
27. Suede - Popstar (Matrix Version, 9 July 1998)
28. Suede - Everything Will Flow (Live) (Acoustic Fan Club Show, Amsterdam, 8 June 1999)
29. Suede - Down (Live) (Acoustic Fan Club Show, Amsterdam, 8 June 1999)
30. Suede - Elephant Man (Live) (Acoustic Fan Club Show, Amsterdam, 8 June 1999)
31. Suede - She's in Fashion (Live) (Acoustic Fan Club Show, Amsterdam, 8 June 1999)
Related Torrents
| TORRENT NAME | SIZE | FILES | AGE | SEED | LEECH |
| --- | --- | --- | --- | --- | --- |
| | 638.6 MB | 64 | 9 months ago | 12 | 3 |
Tracker name
udp://tracker.coppersurfer.tk:6969/announce
udp://tracker.leechers-paradise.org:6969/announce
udp://open.stealth.si:80/announce
udp://tracker.internetwarriors.net:1337/announce
udp://tracker.openbittorrent.com:80/announce
udp://explodie.org:6969/announce
udp://tracker.opentrackr.org:1337/announce
udp://tracker.tiny-vps.com:6969/announce
udp://open.demonii.si:1337/announce
udp://tracker.torrent.eu.org:451/announce
udp://tracker.pirateparty.gr:6969/announce
udp://ipv4.tracker.harry.lu:80/announce
udp://tracker.cyberia.is:6969/announce
udp://9.rarbg.to:2710/announce
udp://denis.stalker.upeer.me:6969/announce
Torrent hash:
5FA4B605758095BB6E1E7EBCF9A181006BF53CC0